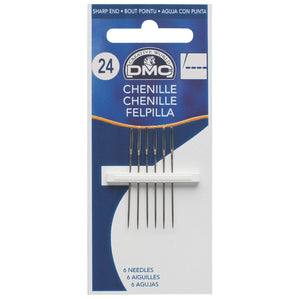 Chenille Hand Sewing Needles Size #24, 6 Pack
DMC Chenille Hand Needles are sharp-pointed and long-eyed like embroidery needles but run only in the upper size range like tapestry needles. The needles have a longer eye that allows for multiple strands of thread to slip more easily through.
This package contains six metal needles made of premium grade nickel-plated steel. 

---
We Also Love...