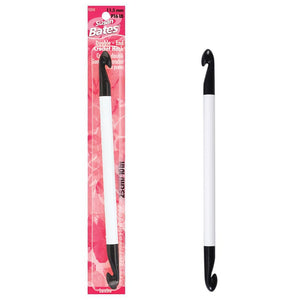 Luxite Double-End Crochet Hook, 10 Inch Size P16 (11.5mm)
Susan Bates Luxite Crochet Hooks offer a warm, lightweight and inexpensive alternative to aluminum.
Luxite is a specially formulated plastic material that is very durable, yet light, making it easy on your hands when working with for larger size crochet hooks.
The extra long 10 inch shaft aids in working afghan and Tunisian stitches with bulky yarns.
Available in size P16 (11.5mm)
---
We Also Love...