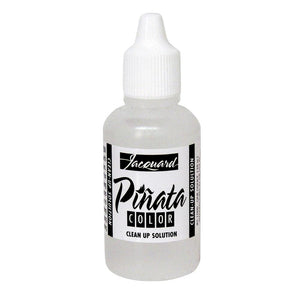 Pinata Ink Clean up Solution
Use the Jacquards Pinata Colors Clean Up solution to prepare any of your non porous surfaces before you apply alcohol inks. You can also use the clean up solution to clean your brushes afterwards and to remove ink in areas you do not want it. Use a cotton bud to get into smaller areas.
Check out the video below to see how well this cleans alcohol ink off non-porous surfaces.
---
We Also Love...