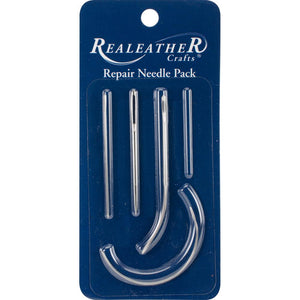 Repair Needle Pack
This convenient assortment of 4 curved and straight needles is suited for most stitching and repair jobs.
This kit is a must have if you have to repair a variety of items.
This package contains 4 metal needles (one glovers needle, one long darning needle, one pack needle and one sail needle). The stitching needles are easy-to-thread and are designed for use with waxed thread, while the 2-prong lacing needles are for leather lace.
Perfect for craft and home decor projects
Produced with the highest grade materials
Made in Great Britain
---
We Also Love...